Don't be an Old School: Bid Adieu Window Condensation
Tuesday, January 05, 2016
This is the same case every winter. Even though I used to enjoy the occasional message my young son and daughter used to leave on the window interiors, by inscribing on it with their little fingers. But when I visited their home and tried to repeat the gesture, I was flabbergasted to find crystal clear window pane despite it was snowing outside. Looking back at the condensation at my place made me realise that there was something wrong with my windows.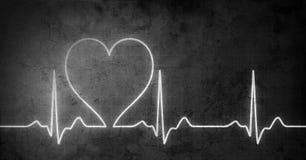 You can very well imagine my horror when I studied and realized that if unchecked, this phenomenon can have numerous disadvantages. I'm not sure whether you know it or not, but there are several reasons for window condensation. It can be either due to the single pane windows or due to the lack of proper air ventilation across the surface of windows. The side-effects of this excessive moisture on the window pane lead to mildew and mold problems to the surrounding walls. However, if you just follow these simple home remedies, you can get rid of this situation for good.

Remedies to counter Condensation

Unlike the prevailing myth, condensation has nothing to do with poorly manufactured windows. Rather, it is a positive sign that your house is well constructed and properly sealed without any gaps between the walls of your house and the doors and windows.
1 - If you reduce the temperature of your thermostat, then the water vapour will not condensate on your mirrors and windows.
2 - To avoid condensation on your windows, you need to allow movement of warm air to window interiors. For that, you need to open the blind and drapes on them during the day.
3 - While you shower or heating water, switch on the exhaust fans in your bathroom and kitchen respectively. This way all the excess moisture in the air will be ventilated easily.
4 - If the sun shines during the day, then don't hesitate in opening a couple of windows to allow the entry of warm air.


5 - If you are from or near Ireland, then you should get a dehumidifier for your place. The moment hygrometer reading exceeds 40%, switch on the dehumidifier that can be installed to your existing HVAC system easily.
6 - When not using the room, you can switch on the ceiling fan for a while to aid in air circulation.

Hope these tips were helpful to you. For more such details or to know about any window or door accessories feel free to get in touch with us.